05 Feb

NEW Shizzle Design Locations!

Shop chalk & clay paint supplies and Painted Furniture at Shizzle Design of West Michigan

Online at: www.shizzle-design.com or locally in

please note – Feb 1, 2017 
Our Jenison Paint Shop has moved to

Changing Thymes, 2900 Wilson Ave.

Grandville, MI 49418 

MANY THANKS to everyone who made last month's move possible! The time spent volunteering and random acts of kindness will forever be cherished! I still have a lot to unpack, but I'm making progress slowly but surely. THANKS AGAIN FOR ALL YOUR HELP! I never could have accomplished all this moving without each and every one of you!!  Shelly
1. Shizzle Design at Changing Thymes – new location
2900 Wilson Avenue, Grandville, MI 49418
Monday          10:30 am – 7:00 pm
Tuesday           2:00 pm – 7:30 pm
Wednesday    10:30 am – 7:00 pm
Thursday        10:30 am – 7:00 pm
Friday              10:00 am – 7:00 pm
Saturday          10:00 am – 7:00 pm
Sunday              11:30 am – 6:00 pm
Due to the extreme cases of cancer ravaging through our family, we closed our Jenison Paint Shop and relocated our eco-friendly chalk and clay paint supplies to Changing Thymes at 2900 Wilson Avenue, Grandville, MI  49418 (2nd aisle).  If you have questions about the paint while you're there, call me at 616-438-2644 as the gals working the counter most likely don't have the answers to your questions.
2. Shizzle Design at Not So Shabby ~ Holland, MI
just East of US 31, South of Riley
2975 West Shore Dr., Holland, MI  49424
Monday          10:00 am – 7:00 pm
Tuesday          10:00 am – 7:00 pm
Wednesday    10:00 am – 7:00 pm
Thursday        10:00 am – 7:00 pm
Friday              10:00 am – 7:00 pm
 Saturday          10:00 am – 5:00 pm
 Sunday             12:00 pm – 5:00 pm
Not So Shabby is the place it all began, a place we call home.  We stock all of our most popular chalk and paint supplies here.  We also sell our painted furniture, re-purposed home decor and vintage treasures out of this location.  Check out this awesome multi-vendor s store with more than 80 fabulous vendors.  Voted Best of West Michigan 2014, 2015, 2016!
Of course, our Online Shizzle Shop is always open.  For updates on Cath's condition, please follow our Shizzle Facebook page or visit the Caring Bridge Page for Cathy here.
Our Online Shizzle Shop is also fully stocked and Open for Business so please continue to shop that and our other two West Michigan locations.  That is the only income we have during our family's time of crisis.
Contact me by email at: shizzledesign@gmail.com or 616-669-1414.
#3 Shizzle Design – home
West of Byron Center Avenue on 100th Street SW (call ahead to pick up from this location)
While we're dealing with all the cancer in my family, I'll be operating the business from my home. Yes, you're welcome to grab paint supplies here but you must call ahead  (616) 438-2644.  Thanks, Shelly!
For anyone who doesn't know – My sister Cathy, co-owner of Shizzle, was diagnosed with Stage IV advanced metastatic small cell lung cancer on Thanksgiving 2016.  She drove herself to urgent care the day after my surgery, thinking she had a kidney infection and was diagnosed the following day, Thanksgiving 2016.  This aggressive form of cancer has sucked the life out of her bones, causing her spine to crush in eight different locations.  She is no longer able to stand and was told she'd never walk again on her own.  The prognosis is not good.  Cath's battling this beast with every strength of her being and with the Grace of God.  I of course am praying for a miracle both for Cathy and our mom who's also going through cancer treatment at the same time.  

This is a very difficult time for our family.  I'm doing the best I can to make sure all our customers can still get their paint supplies as our paint sales are our only source of income until I can start painting again.  Thank you in advance for your patience and understanding as we go through these transitions and roll through this journey called life.

 We appreciate each and every one of you!  Shelly Andrade  ~ February 2017
As always, our Online Shizzle Shop is stocked and Open for Business 24/7 so please continue to shop there.  Orders typically ship the day the order is placed with a quick 2-3 day priority delivery.
Questions?  email: shizzledesign@gmail.com or 616-669-1414.
We offer expert advice on the best chalk, clay & mineral paints, finishes, brushes…
Largest inventory of chalk, clay & mineral paints
Subscribe to our blog posts and have posts sent directly to your inbox
Subscribing to our blog at: www.shizzle-design.com it's free; and you'll be the first to know when anything comes in and when anything is listed. Just click on the "subscribe by email" link on the side bar of our home page. It will send a confirmation to your inbox & once confirmed, you'll stay in the loop:)
Our portfolio / project gallery is available here as well as on Pinterest

Follow us on our Facebook at: Shizzle LLC
We've been Featured Nationwide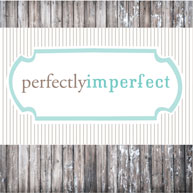 Thanx again for stopping by! We're SO glad you're here!